NEVER TURN BACK is the gripping and compelling life story of Dr. Walt Blackadar, a physician from a small town in Idaho. At the age of 49, he shocked the outdoor world when he made a solo kayak journey down the treacherous rapids of Turnback Canyon on the remote and wild Alsek River in Canada and Alaska.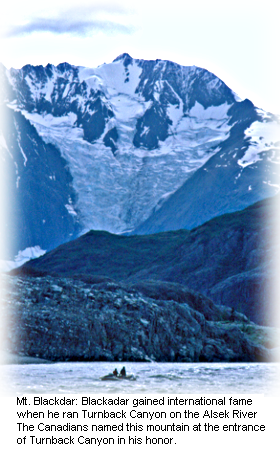 Blackadar's accomplishment on Turnback Canyon was the river equivalent of the first ascent of Everest, and when excerpts from his Alsek journal were published in Sports Illustrated, he became an instant sensation. He was at the top of his sport at an age when most athletes are long retired.
Then suddenly, his spectacular rise veered wildly off course when a young woman tragically died on one of his kayaking expeditions. Heartbroken over her death and plagued with mounting physical problems, his kayaking technique began to deteriorate.
Yet he had a spirit that was irrepressible, and pitting himself in a race against his body's clock, he sought out and faced off against the world's most formidable whitewater.